Sofka Technologies and IMetrix participated in the CX Summit 2023 held in the Cartagena City, Colombia, on May 10th and 11th. The event brought together CEOs, directors, and specialists from various sectors such as telecommunications, insurance, finance, BPO/Contact Centers, among others.
This gathering brought together top leaders from the Contact Center world, who spent two days analyzing the latest market trends, growing challenges, and best practices recommended by industry experts.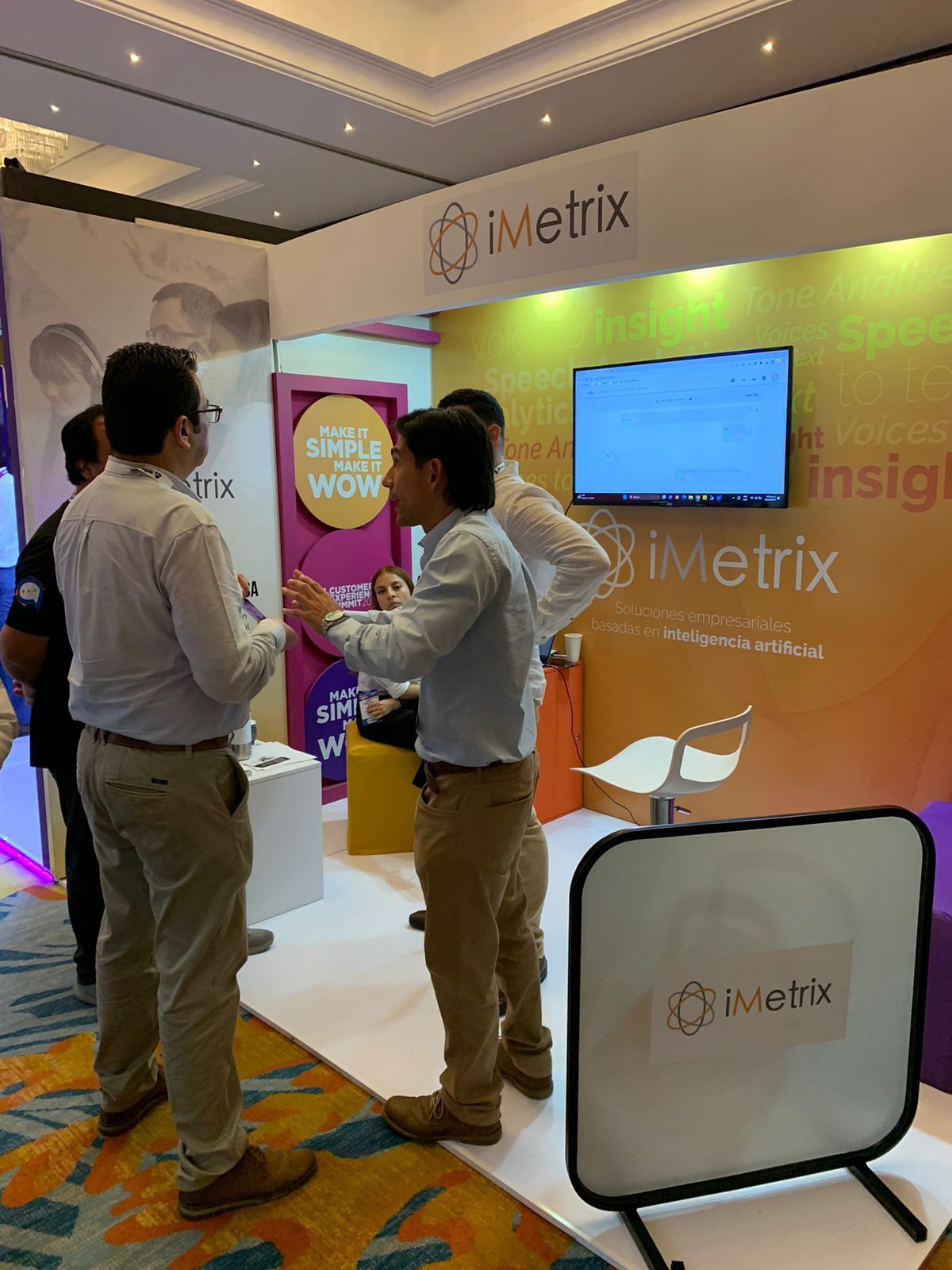 At this technology summit, we showcased our flagship product, which involves automating 100% of call and chat quality auditing, enabling your company to make intelligent data-driven decisions.
Learn more at: https://imetrix.com.co/